Currently, our desk is open on Monday and Friday from 9:30 to 17:00 and on Tuesday and Friday from 10:00 to 13:00. You can only pick up and bring back the equipment during opening hours. To lease our equipment, you can make an appointment by sending us a text message or email to studentenbalie@asva.nl. Before picking up the equipment, you have to transfer the desposit to ASVA. Don't hesitate contacting us if you have any questions!
Do you have a presentation coming up, but are still looking for a projector? Do you want to take a good LinkedIn picture, but is your phone camera broken? Or do you just want to try and see if you're a good singer? As a member of the ASVA student union, you can rent all sorts of equipment. Not a member yet? Click here!
Equipment
Projector (more info)
Projector screen (more info)
Pointer for presentations
Photo camera (more info)
Microphones

Two wireless microphones + receiver
Wired microphones to lease per 1, 3 of 4
Reporter microphone (to connect to a camera or telephone) (more info)

Microphonestandards (per 2)
Speakers (more info)
Cooker
Chair's hammer
High tables (per set of 2, with ASVA-stickers on the top)
Cargo Bike (more info)
Silent disco headphones (to 30 headphones) (more info)
Button maker
Prices
The lease is free until the next ASVA working day until 3:00 PM on which the desk is open.
– A rent on Monday 10:00 am is therefore free until Tuesday 3:00 pm
– A rent on Tuesday is free until Thursday 15:00, as the desk is closed on Wednesday
– A rent on Friday is free until Monday 3:00 PM
Afterwards €5 a day and €7,50 for the weekend. For the cargo bike, projector, speaker (extensive package), silent disco headphones and photo camera the rent is €10 a day and €15 for the weekend.
Deposit differs per product, see here
Leased products have to be returned before 15:00 on the agreed date at the Student Desk.
Combination packages
GMM/Meeting
Projector
Projector screen
Chair's hammer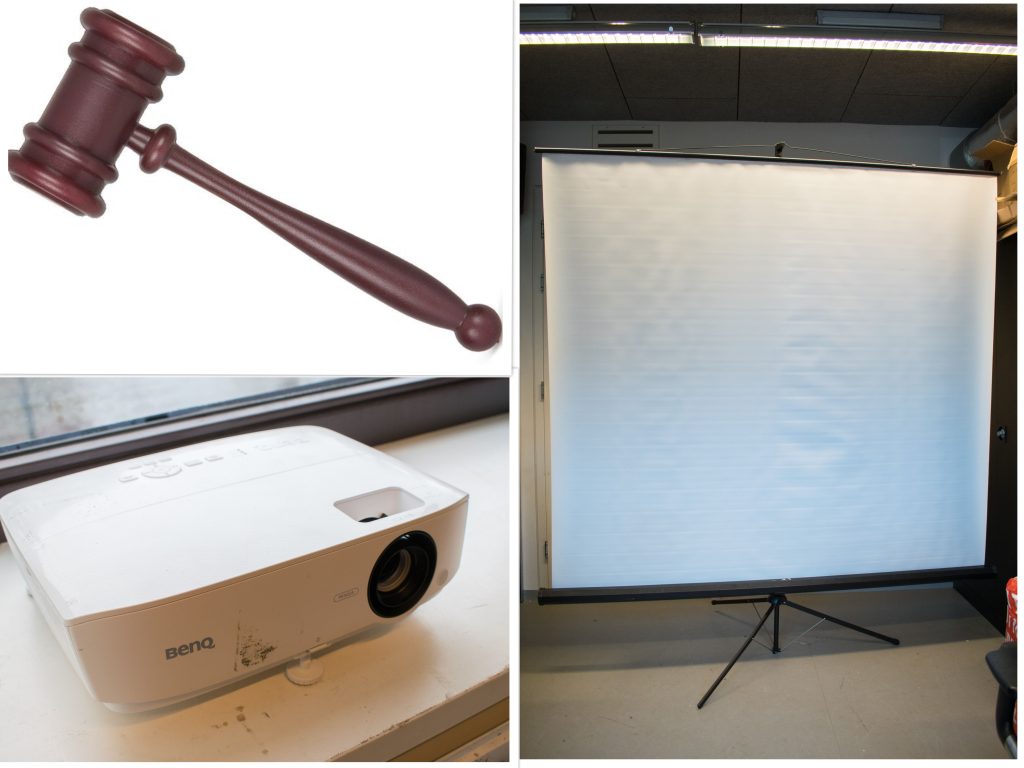 Karaoke/film evening
Projector
Projector screen
Microphone(s)
Microphone standard(s)
Speakers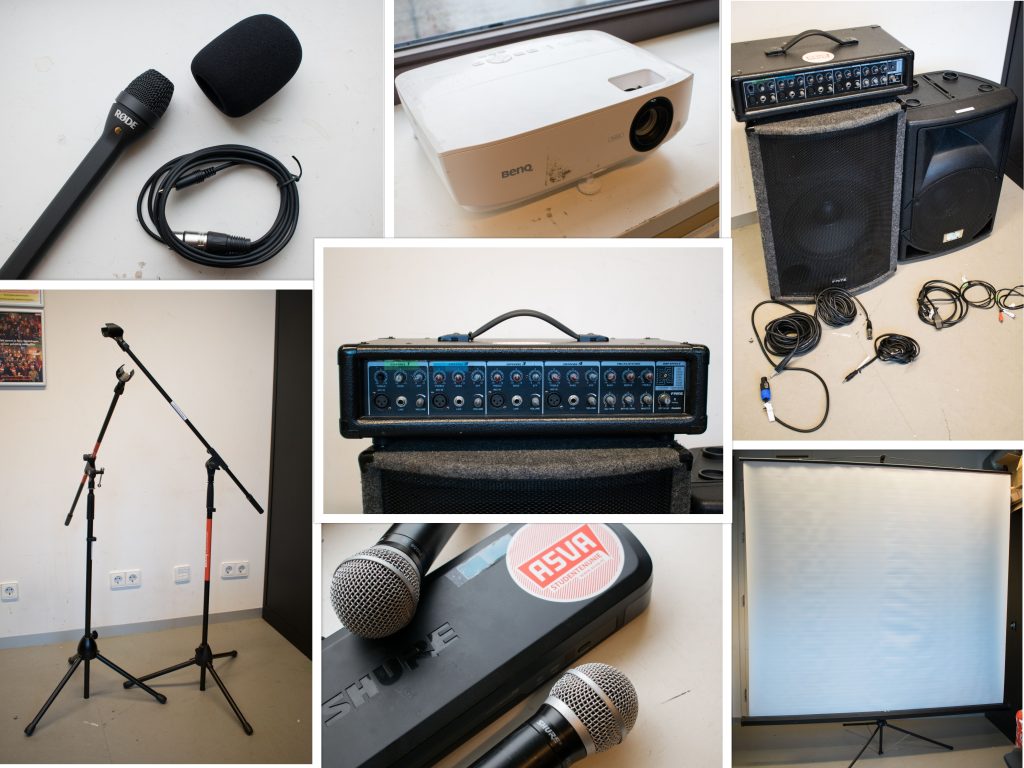 A few conditions apply to renting ASVA products. Here you can read the Terms & Conditions.
For reservations and for more information about the deposits, you can contact the ASVA student desk.