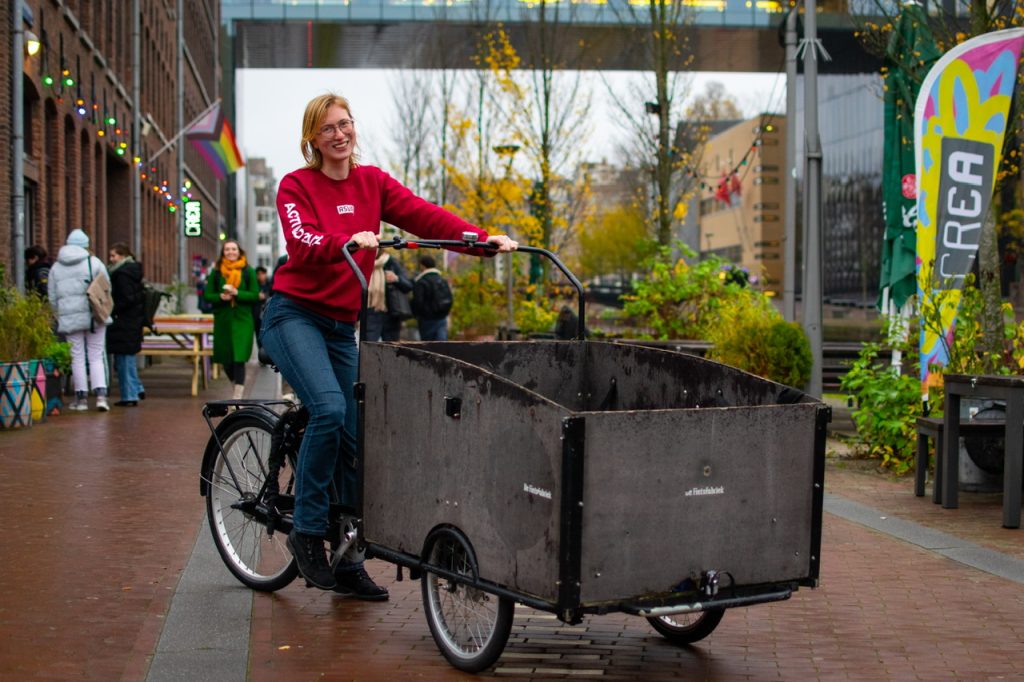 As a student, you may have to move quite a few times. ASVA rents out a big carrier cycle that you can use to transport your belongings to your new room. Of course, you can also use the carrier cycle for other purposes, or a party.
Take a look at our page about leasing for more information about our lease duty.
ASVA CARRIER CYCLE
Big trunk 120×85 cm
Beware: biking is heavy when the carrier cycle if fully loaded.
PRICE
The costs are €10,- per day and €15,- per weekend.
€250 deposit. The amount for the rental days will be deducted from this.
You need an ASVA student union membership.
More information about (renting) the carrier cycle is available at the ASVA student desk.