Do you have a house party soon, but don't want to be a burden for your neighbors? Silent Disco is the solution! Members of ASVA can borrow them for free, up to a maximum of 30 headphones
What's in the box?
HD9-RGB headphones
Minimum 10 en maximum 30 pieces to borrow
2x AC-adapter + 10x 4-way charger
Charging takes approximately 3 hours and after you can use it for around 10 hours.
SR800 transmitter + power cable
230 volt needed. No bluetooth function.
1x Tulp – Mini Jack cable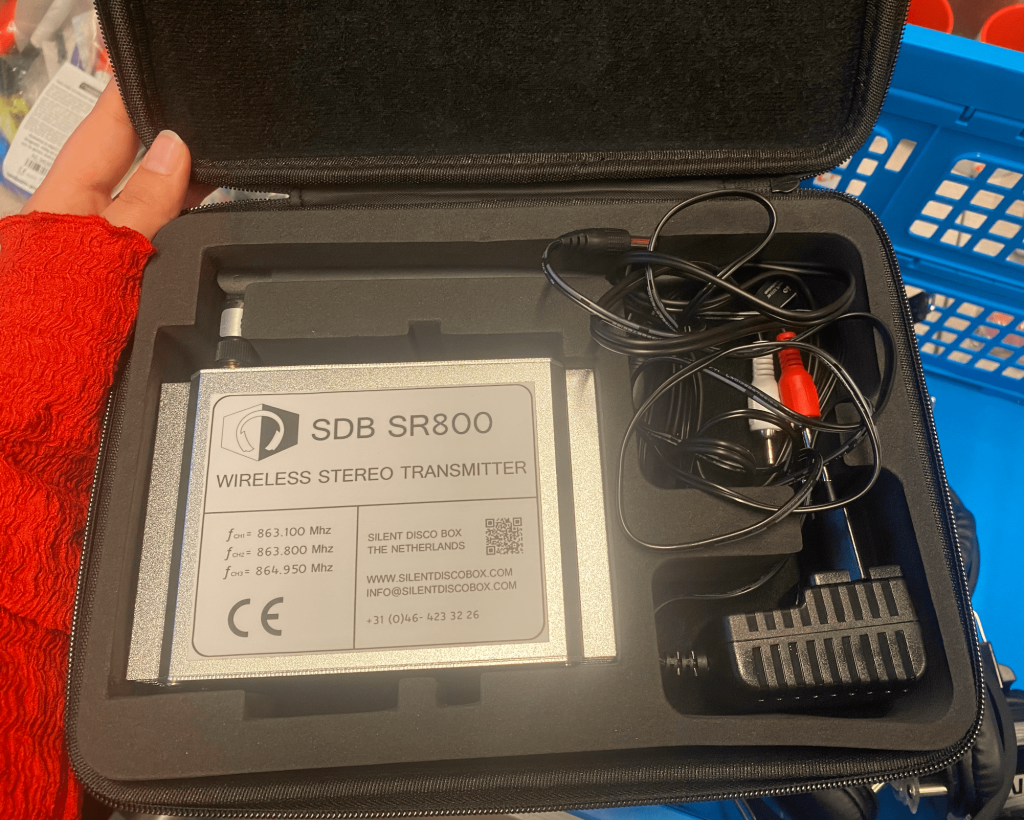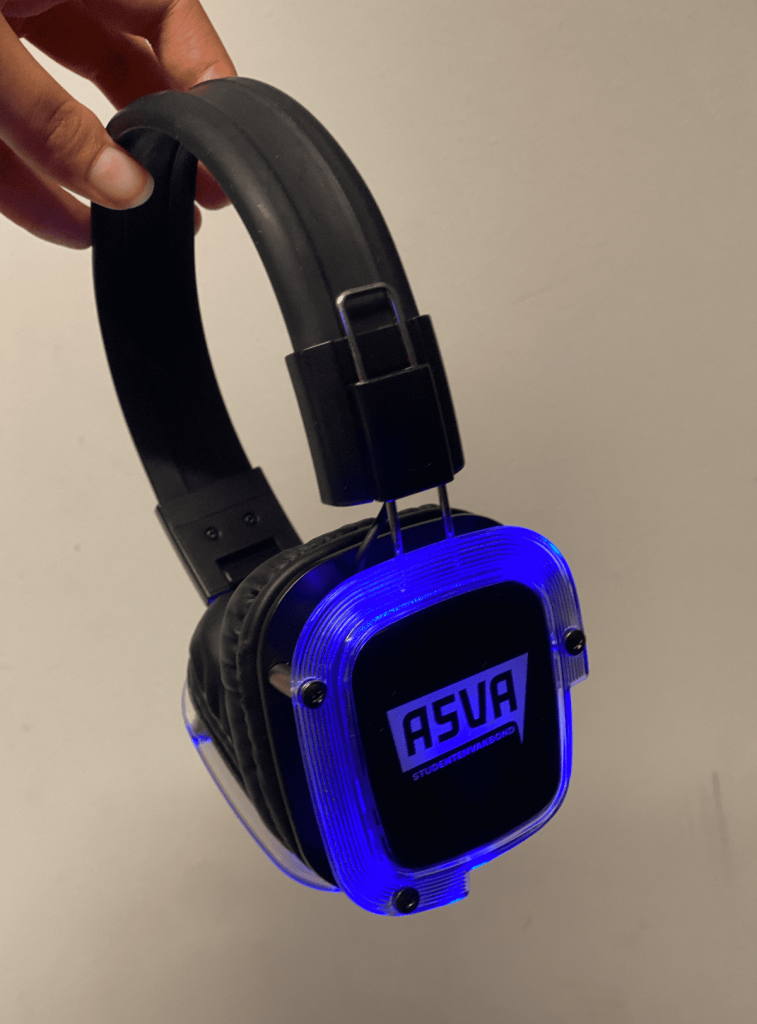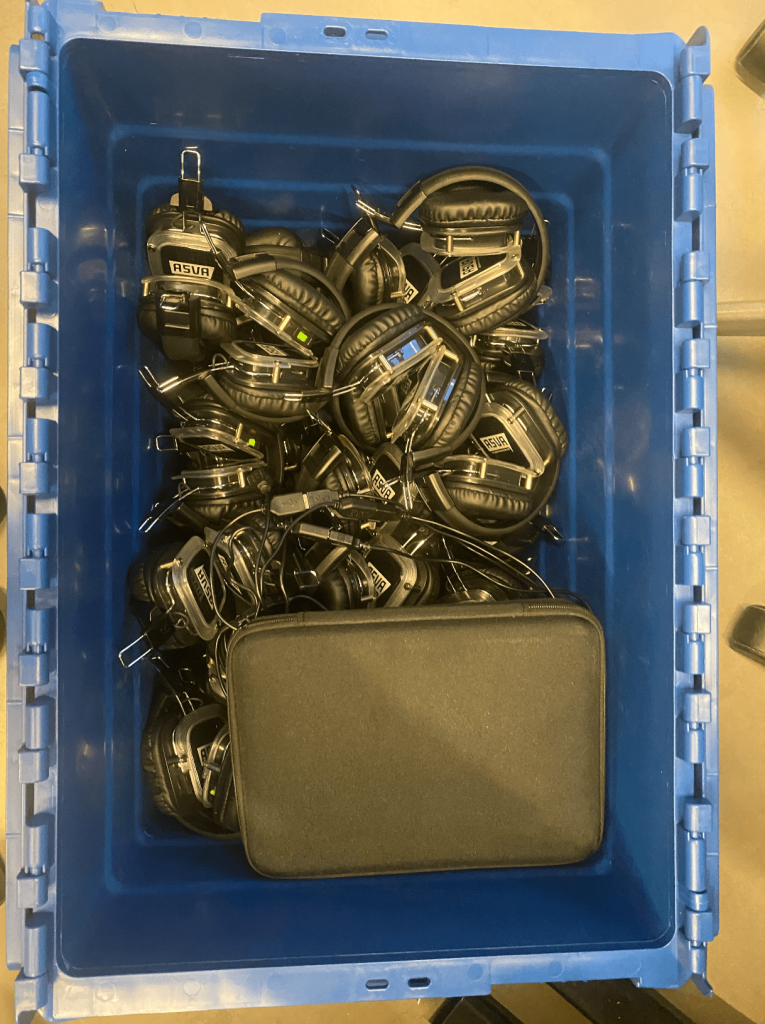 Deposit prices
A standard borrow comes with 10 headphones and costs €250.
For every 10 extra headphones you borrow, €50 will be added. So with 30 headphones you have a deposit of € 350.
Channels
The set has the option to switch between three different channels. However, a transmitter is required for each channel. ASVA only has one transmitter to borrow.
Borrow
Are you interested? You can app or email the student desk for a reservation. Borrowing is free till the next ASVA working day till 15:00. After that there will be €10,- rent per day and €15,- for the weekend.